That's right.  If you are downtown this Wednesday, April 16, at noon, stop by Sidney Harman Hall and watch me perform with the fabulous improv company Poetic License.  I won't be doing improv, but I will be performing one of my poems, after which the company rifts improvisationally on its images and themes.  It's both fun and exciting.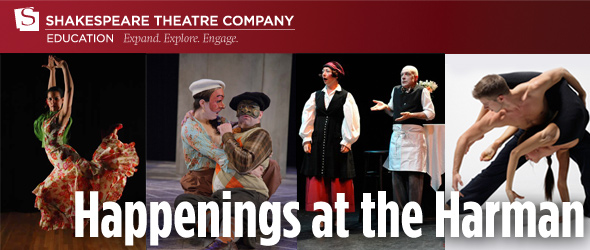 Wednesday, April 16: Press Play Improv
Poetic License Redux!

Press Play is psyched to take some MORE Poetic License with improv inspired by poetry. You thought poetry was dead? With Poetic License, in homage to Magnet Theater's Kiss*Punch*Poem, we'll show you how undead it is as Press Play performs improv inspired by live readings from wonderful local poets.
This show will feature the incomparable Stacy Hayashi, an improviser AND a poet, and the uber talented R. Michael Oliver, DC poet and founder/director of The Performing Knowledge Project. We'll also have a third poet, the gifted akasha, wordsmith! The show will also feature amazing guest player Michael McFarland!
Remember: All performances are FREE. Performances start and noon and will last an hour or less.  Happenings is held in the Forum in Sidney Harman Hall at 610 F St. NW, Washington, D.C.  No reservations are necessary and doors will open 15 minutes before the performance begins.