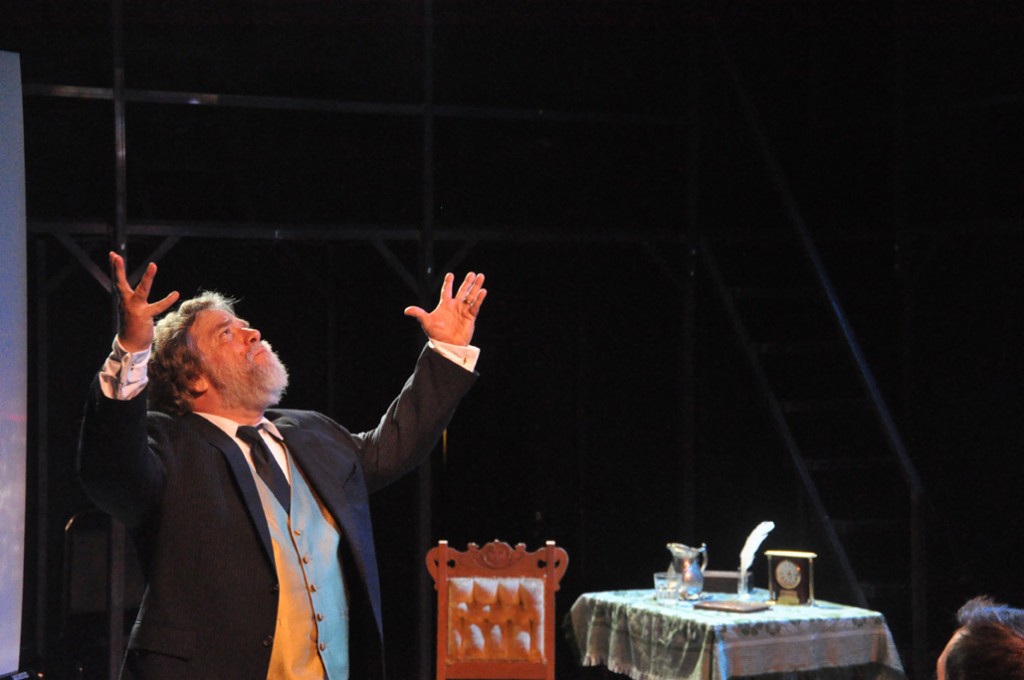 I have been acting in the Washington DC theatre scene for over 30 years.  As Artistic Director of the Sanctuary Theatre during the 1980s and 90s, when I wasn't directing one of its shows, I was acting in one.
I played the infamous Yu Lei in David Hare's Fanshen and the King Cockroach in Tawfik al Hakim's Fate of a Cockroach.
More recently I have focused on film and solo-performance.  In 2010 I created and performed a one-man show, Embodying Poe: Poetry-in-Performance.  In the piece I performed seven of Poe's more spiritual poems, embodying the personas of each.  Biographical material linked each poem together, creating an illuminating context.
I am currently working on The Epic of Empathy: Whitman's 'Song of Myself.'   
Through The Performing Knowledge Project, I have also produced a film, The Raven, which is currently entered in a number of film festivals.
I have also done my first web-series, Cap South, as the lunatic political fixer Bushwick. It opened in July 2013 and is currently playing in festivals around the country.
My second film, Poe's Eureka, will be released in spring 2014.
Below find several of my Stonehenge audition reels and contact information.
Bushwick in the political web series Cap South
The Cockroach King from The Fate of a Cockroach

The Teacher, Mr. Arky, from Back to the Future
Dodge from Sam Shepard's Buried Child