"A poem should not mean
But be"  
Ars Poetica by Archibald MacLeish
And Robert Michael Oliver takes MacLeish's statement to the fullest, as he performs his poems and the poems of classic poets, such as William Butler Yeats, Samuel Coleridge, Edgar Allan Poe,  William Blake, and Walt Whitman.
Michael began his life as a Poet Performer with his one-man interdisciplinary performance piece, Embodying Poe.   In that piece he took seven of Edgar Allan Poe's most mystical poems, weaved them together with bio-historical narrative, and launched them into the 2011 Capital Fringe Festival.  The show received rave reviews.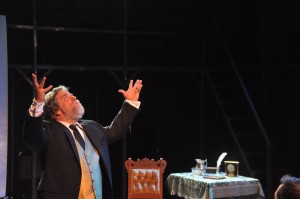 Then, at the 2014 Fringe Festival Michael opened the long awaited Song of Myself: the Whitman Project.  A seventy-minute blockbuster with music, photographs, and film he played to full houses at Caos on F Street.
He plans on reviving the show, and Embodying Poe, at the 2015 Capital Fringe Festival.
In 2011 he founded The Performing Knowledge Project and is now its co-director along with artistic and life partner and wife Elizabeth Bruce.  Performing Knowledge runs two writing workshops and, in collaboration with BloomBars, a community arts center at 3222 11th Street, NW, Washington D, offers Performetry: Old Poems, New Poems, Your Poems.  Held on the 4th Sunday of every month from 6:00 p.m. to 8 p.m. this event has presented numerous poets and performers both young and old.
Although Poe is best known for his tales of horror and suspense, most of his writings deal with essential human struggles and have a deep philosophic and spiritual underpinning. His poems and his stories deal with people in the throes of loneliness, despair, and loss.  In this sense Poe, the Horror Writer, is trumped by Poe the Poet and Poe the Spiritual Adventurer. Embodying Poe brings this Poe persona directly to his audience.
In Spring 2013, he starred in The Raven, a short film of that poem from Embodying Poe. With the Sanctuary Theatre's Performing Knowledge Project and a team of creative artists (Yitna Firdyiwek, Aashish Edadadampil, and Doug Fraser), the film is currently entered into several film festivals.
He and the team at the Performing Knowledge Project is currently developing an new Poetry-on-Film, Poe's Eureka.  For more on that film, click here.
This summer, in the 2014 Capital Fringe Festival, Michael opens Song of Myself: The Whitman Project, his second interdisciplinary performance piece that takes on the famous American epic.  The piece combines film, photography, and music.