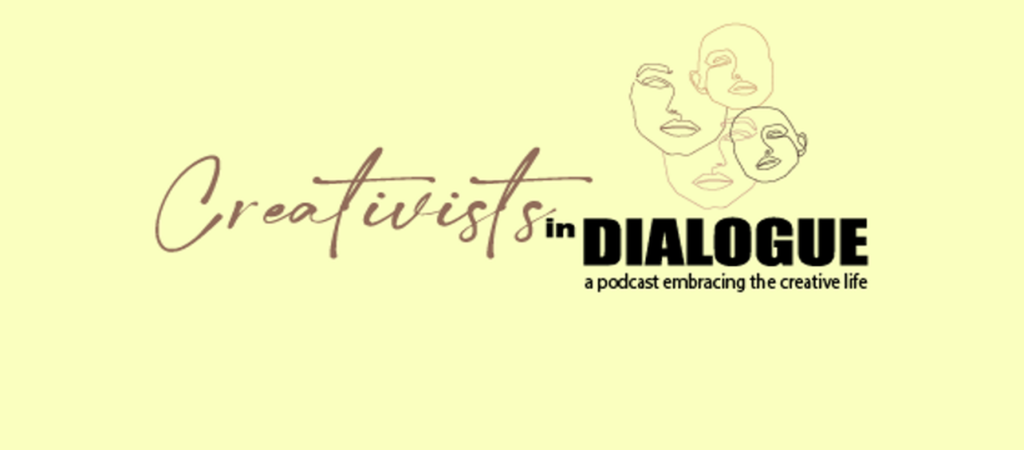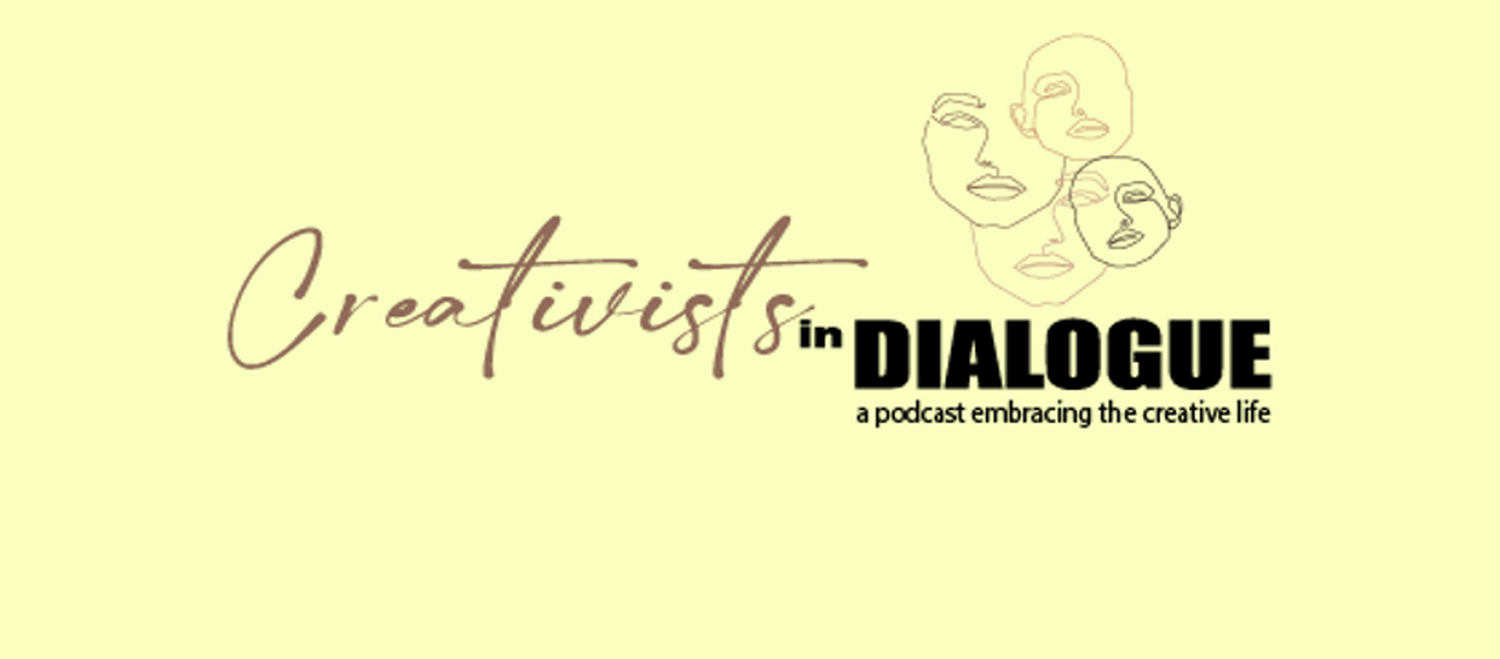 Elizabeth: Today's Theater in Community interview is part one of our conversation with Regie Cabico, poet, performer, storyteller. In part one, we discuss Regie's journey into slam poetry.
Originally, from Baltimore, Maryland, Regie graduates from New York University's Tisch School of the Arts with a BFA in acting. He quickly learns that roles for actors of Filipino descent are rare.
With a passion for storytelling, however, Regie enters the burgeoning slam poetry world where he soon gains national recognition for his authentic portrayal of a gay Filipino with a wicked sense of humor. In part two, Regie discusses putting together his first one-man show for the Capitol Fringe Festival and the power of performing for audiences across the country.
A quick note to listeners: on each episode of our Theater in Community series, we include a glossary of theater terms and names referenced in the interview.
Elizabeth: Welcome to the Theater in Community Interview series of Creativists in Dialogue, a podcast embracing the creative life. I'm Elizabeth Bruce.
Michael: And I'm Michael Oliver.
Elizabeth: And our guest today is the inimitable and amazing artist, Regie Cabico. Originally from Baltimore, Maryland, Regie Cabico is a nationally known spoken word pioneer. His training and education include a BFA in acting from New York University's Tisch School of the Arts and work with Urban Word NYC. Regie won the acclaimed Nuyorican Poets Cafe Grand Slam and later took top prizes in three national poetry slams. He's appeared on television on TEDx, in two seasons of HBO's Def Poetry Jam, on NPR's Snap Judgment, and on MTV's Free Your Mind. His work appears in over 30 anthologies, including Aloud: Voices from the Nuyorican Poets Cafe, [00:01:00] Spoken Word Revolution, and The Outlaw Bible of American Poetry. In 2006, Regie received the Writers for Writers Award from Poets & Writers for his work teaching at-risk youth at Bellevue Hospital. As a theater artist, he received three New York Innovation Theater award nominations for his work in "Too Much Light Makes the Baby Go Blind," with a win for Best Performance art Production.
The Kenyon Review named Regie as the, quote, "Lady Gaga of poetry." And he's been listed in BUST magazine's 100 Men We Love. He has shared the stage with Patti Smith, Allen Ginsberg, and through Howard Zinn's Portraits Project at NYU, he performed with Stanley Tucci, Jesse Eisenberg, and Lupe Fiasco. Regie was an artist in residence for NYU's Asian American Pacific Studies and is currently a teaching artist with the Kennedy Center's Arts Education, the Virginia Commission for the Arts, and the DC Commission for the Arts and Humanities. In 2023, Regie performed his first solo performance for young audiences, Mangos To Apples Tumbling Tumbling from A Filipino Rainbow at the National Theater. Welcome, Regie.
Regie: Hey, welcome. Hi, I'm so happy to be here.
Elizabeth: We're so happy to have you.
Regie: Hey Michael, hey Elizabeth.
Michael: So we like to start at the very beginning. What were some of your earliest experiences of any kind of creativity, either as a participant or as a witness?
Regie: Thank you. I love that question because I haven't really thought about it, but I think when I was three years old, I would listen to Disney records and stories. And so, it was spoken word with a record player. And it was a little 45 and you'd have the little book and you would listen to the stories, and I would memorize those stories. I would hear them and the inflection was there, I would do the character voices. So even early, it was this fascination with spoken word and listening and speaking. So, I think that was something that, that I really remember. And then even performing for relatives and people on the street, even when I was very young, I would just like roll into it. So I think—I didn't know that it would lead into spoken word poetry, but I think that was the start.
Elizabeth: Wow. So, you were the life of the party even at three years old.
Regie: And then also I think we all drew with crayons on the white walls. And so think as an only child, the oldest, and being the only child for a long time, you entertain yourself. And I think you just have that creative world.
Elizabeth: I remember those Disney things. A little floppy record that came in this little pouch.
Regie: Oh, yes.
Elizabeth: I haven't thought of those in years.
Regie, you grew up in the Baltimore area. You've spoken and written movingly about being the only Filipino family in your community in southern Maryland. It seems that sense of isolation fuels a tremendous amount of creative work across artistic disciplines, from you and many others. Would you agree? And do you think that isolation or alienation from the dominant culture one grows up in is almost a prerequisite for an artistic life?
Regie: You know what, I come from a tragic Filipino family. There's so much drama. I think growing up in Southern Maryland—I was born in Baltimore and then the first six years of my life I was there, and then we moved over to Clinton. And there wasn't really a Filipino community where I was. You'd have to go to Oxon Hill, which is the next town over. But I think when you're Filipino and one world is Black, the other world is white, you live in between worlds and you have this observant, quiet ear. And being a child of Filipino immigrants has its own challenges. For example, like kids got cupcakes on their birthdays and cupcakes were not in my mom's trajectory. So it's culture clash, and it's like, What's this, and I'd like cupcakes, and mom, can we do this? So I think it, it makes you self-sufficient, and it makes you more observant of the culture. And as a child, you feel like you're venturing out for your parents a little bit. I think that's really what… what influenced—I think having an ear for your parents language and hearing other languages and other dialects and accents also fuels a love of performance and sounds.
Elizabeth: Interesting. So, tell us how you first became involved in theater.
Regie: I think I made the decision in fifth grade that I would be an actor. And I was quiet. I'm like, you know what, I'm going to start reading. When we read in class, I'm really going to perform it. I'm really going to read it. I don't care if people laugh. I'm really going to feel this text. That was a decision I made. And I was really quiet. But I think when I was 11, it was like, I want to perform. That's what I want to do. I saw the movie Fame and I thought I should be in New York. I should break down some top of lunch tables. And it just felt like, I can live in an imaginary world, right? And that was what I, my fantasy. Theater was the goal. And it always was, and even in high school, I would keep pushing for that.
Elizabeth: Following up on that, speaking of high school, you have said that your senior role at Bishop McNamara High School was the lead in Dracula and that you were, quote, "hoping to get big stage time, but instead Dracula appeared briefly in a few scenes and got stabbed. And that's been a metaphor and a catalyst for [your] career and work." Close quote. Can you comment on that?
Regie: Yeah, I feel like I… I had a great high school drama teacher. But I don't think he could really see me. And he knew that. You're not, you're a brown person and there's, you can do Shakespeare, but I don't know what else you would possibly do, and so we're going to give you Dracula, which is probably the most remote alien creature as you could get. And I think it was a metaphor for, I'm not going to get big space. I'm only going to get a small amount of time. And the brown guy never gets—it was either the delivery boy or the extra or something like that. It was, I was going to be marginalized and not given an opportunity and I understood that. So if it wasn't Dracula, it would have been Teahouse of the August Moon, which would have been really racist and stereotypical. This was like the late '80s and I'm like, "Okay, I'll do it." And so I think I learned then that I was not going to get big space. I was not going to get an opportunity. I had to just either make my own or, with a really small part, push that. I think Peter Lorre was referred to me by some older casting directors that the Peter Lorre roles are things that I could do. So unless they cast me as some alien kind of—and those are great roles, they'll get me on a Peter Lorre script.
Elizabeth: Yeah, wasn't he the Hunchback of Notre Dame?
Regie: Yeah cast me as a hunchback, cast me as a monster, cast me as—for whatever reason, right?
Michael: Did you have mentors that sort of, or people that maybe opened up these other pathways into performance for you? Because you realized that, yeah, I'll be cast in Dracula, but in this Dracula, he dies right at the very beginning. And did you have somebody that maybe opened up some of the pathways?
Regie: This is interesting because my theater was late '80s. And I think at that point, that was the conversation of nontraditional casting and multicultural casting. And so, even as a teenager, maybe being 15 or 16, I would audition for what I could, and I found a lot of support in the DC community. And I did not seem, I didn't, I only got a lot of love and support by what I considered a golden age of theater that was happening in the '80s here in DC. And I'm just using my high school memory, 'cause I would audition for stuff, and I was doing some drama summer camp classes at Programs for Children and Youth at the Kennedy Center with Kim Peter Kovac and Deirdre Lavrakas.
Elizabeth: Oh, good friends, yeah.
Regie: Deirdre was… the counterbalance to my high school teacher, Mr. Beard. Mr. Beard was very strict and very technical, and Deirdre was very organic. So those were like two different styles. Like Mr. Beard would say, "Stand here, say it like this." And Deirdre was just very organic and open. And she… she gave me all of the technical fun stuff. So I think that those were the—I don't think I'd be a performer without those two teachers,
Elizabeth: Speaking of the '80s and the, quote, "golden age" of theater in DC, you and Michael and I discovered that, at the Ideas Festival in DC several years ago, that we actually met and worked with you over 40 years ago when you were still a teenager.
Regie: Over 40 years ago! I was so cute back then.
Elizabeth: So it was during a staged reading that our theater, Sanctuary Theater, did in collaboration with a Filipino theater company that was led by Teresa "Boots" Jumat, and the production was of two plays by Horacio de la Costa, a Jesuit priest and noted scholar and leader in the Philippines. One of the plays was entitled Tirade or Tirad Pass, and dealt with the catastrophic defeat of a small group of Filipino independence fighters by the much larger, more heavily armed American military that was enforcing the US takeover of the Philippines as part of the deal the US made with Spain after defeating them in the Spanish-American War of 1898. The first question is what can you tell us, first of all, about this Filipino theater group that "Boots" Jumat ran? And do you know if it's still operating? Do you all still stay in touch?
Regie: Oh, wow, that just was a flash from the past. First of all, thank you for doing Sanctuary Theater. Thank you for giving that space to Butz. I have no idea what has happened to that company, but it gave me a little bit of hope. And part of the positivity of that DC theater scene, I hate saying a scene, but part of the theater was that you could do what you wanted at an organic space. Sanctuary Theater was so raw, so real. And for myself, it was an introduction into having a Filipino director. That was huge for me to even see a professional Filipino director. And so, I think I was just wide eyed and seeing this could actually be a possibility, of representation, of visibility. And so I don't know what has happened with the theater company and it's such a shame because if we look at where we are now, there's, there is no Asian theater company and it just feels all of that is, we're all struggling in terms of Asian theater.
Elizabeth: Speaking of struggles, Michael has been teaching about this imperialistic history of the US and ugly chapters in American history for his whole teaching career. Though, I don't think most Americans realize what a betrayal our US history has been to the principles of self-determination and democracy in so many instances. So, Regie, even though you're from Baltimore, but your family's from the Philippines, can you give our listeners a tiny history lesson about Filipino independence in the late 19th and early 20th century?
Regie: I thank you for that question because I think being the child of immigrants, I don't really, I can only understand the Philippines in a psychic way and the trauma effects that it has on my parents. So I think one of that is a Filipino glorification of American culture. I think that the immigrant dream is so real and the fact that my parents made it to America, it was, "You've got to go to America. It is perfect." And I think what's complex with the Filipino history is not just the American colonial influence, but you're also talking about the Spanish colonial influence, and you're going to get that racist, white complexion superiority complex. And between… not just the American culture, but Arab cultures and Spanish cultures, we've been so invaded so much that America was just looked at as, it could do no wrong.
And I think that the Filipino understanding came really during the Marcos rebellion, and I saw Filipinos on TV for the first time. And it was just a shock for me to see that. And I think if we're talking about American… when Reagan gave asylum to Marcos, you could just see the, the history of that imperial American power struggle and in a Republican war, "We're going to save you, we're going to save the Filipino" complex. Which I'm really wondering if the Filipinos of today are really unpacking their history. And who knows how that Filipino history was taught to my parents and, because we're all unpacking history. Dismantling history, dismantling all of that.
Michael: To get theoretical for a moment, the American takeover of the Philippines—this is following up on Elizabeth's question—and other former Spanish colonies like Puerto Rico and Guam, all of that was justified at the time by the doctrine of Manifest Destiny that held that white Anglo-Saxon Protestant America was divinely ordained, if you will, to rule over these lands, and that includes the Native Americans, of course. Now you have written and performed incisive works about predatory sexual behavior that you've experienced, as well as attempts to discount and marginalize artistic work. So, as both a public intellectual and as someone whose family history has been overtly shaped by the 19th century philosophy of Manifest Destiny, can you talk about if and how you find the logic of Manifest Destiny lingering in these other behaviors?
Regie: I love that question and I never really thought of it as Manifest Destiny, but that is so accurate and so true. I think that this American white liberation of the brown people, the indigenous people, creates this false American dream promise that, "Oh, you come you come to America, you go to college, and it's going to be perfect for you." When I think… it's all false. The American dream, that college is not going to save you that, being X, Y, Z is not where it's at. And I think that it is a broken promise. And they don't talk about, "Yeah, come to this country. You've got an opportunity. But there's also people that don't want you here." And that's the real reality. My family has faced, some of those… you can feel the tension sometimes and they don't tell you that in Manifest Destiny, right?
Elizabeth: Yeah, get with the program and it's all going to be fine.
Michael: And they don't really tell you that sort of mentality can colonize you. It can take over your—
Regie: But the Manifest Destiny is, it's… it goes into microaggressions. "Oh, you speak English really well."
Elizabeth: Oh, yes. Yes. "You're so articulate."
Regie: "You're so articulate." And so I feel like all of that just comes into play. And it, during that time you, okay, I understand what you're saying and I'm glad we're at a point where we can just unpack our history and just say these are the point problems of the Manifest Destiny and also what the Bible and like this X, Y, Z is going to say, we want to take you over and we want to appropriate and we should just take all of these, it's…
Elizabeth: Yeah, we're destined to be in charge, so just accept it and let's all be happy.
Regie, you've also spoken eloquently and also with some anguish about how even with the exquisite training you got at the Tisch School of the Arts at NYU, which is a huge accomplishment, it's so hard to get into Tisch, there still wasn't a place for you as an actor in the American theater scene. That comment reminded us of what Quique Aviles, whom I'm sure, whom we also interviewed a few weeks back, said about graduating from Duke Ellington School of the Arts in DC, and after he worked on losing his Salvadoran accent and studying elocution and Chekhov and all of the classics, he got out of school and found out that there weren't any roles for him either, as a Latino, as a Salvadoran. So he started writing and performing his own one man shows. In many ways, I'm sure you and Quique have swapped stories about your journey into solo work. So can you talk about that? How, after investing massive amounts of time and energy and money, getting, quote, "trained as a professional theater artist," and then discovering that there wasn't really much of a place for you at that table?
Regie: Thank you for that question. The training that I got I didn't understand. And I think that the first two years of acting, this was not comfortable for me. It was not the kind of training that I got and the kind of love that I got in DC. The kind of encouragement I did not feel. And there are acting training methods that just, you don't click with. And I didn't understand what they were doing. Years later I understood why we were doing it. But as I was there, I just thought that this was a waste of time, and why do you want me to keep jumping around. "Oh, can you do the Dance of Despair?" I'm like, what does this have to do, just, trying to shake it out, the Dance of Despair. Okay. And I didn't understand. I didn't want to act, and they killed it for me. And the first two years killed it for me. The last two years, I was concentrating in musical theatre, and it was real, it was practical and, because it was singing and dancing and there's no psychological—it's jump here, do this and it was then that I was able to attain my confidence.
But for me, writing solo plays was something that I didn't want to do, but because it was the early '90s the rise of slam poetry, spoken word poetry was the thing. So, I went to every open mic. I did cabaret open mics, I did comedy open mics. And then in the '90s, it was multicultural literature that was being… there, and I could see myself and I could read Asian poetry and queer poetry. And I thought, let me try to write things and perform it. So I look at solo shows as poems, long poems. And that poems are Broadway showstopper songs without singing. They're, like, intense up against the wall moments. And I can just be me. And so that's why I did the solo work. So, solo work was just a continuation of stringing, like, 10 different poems and finding like a narrative. And I can be in control of that. And that's, I think that's what I enjoy.
Michael: So it gives you a lot of agency to really tell your story.
Regie: Yeah!
Michael: 'Cause it's similar—we talked to Karen Evans recently, who's the head of the Black Women's Playwrights Group.
Regie: I love Karen.
Michael: Yeah, and she admitted that she doesn't really like production. She likes writing the plays, right? And then I think we talked to, I think it was Molly Smith. And she was saying how the theater is really dependent on the playwright, but traditionally the theater is the relation between audience and actor, but that assumes that the actor is the storyteller. You've become the storyteller, so you are the theatrical storyteller. And when you basically made the decision to make that leap, can you maybe elaborate a little bit more about what that freedom and agency brings to the storytelling to the theater process?
Regie: I write poems not to get them published, but I look at poetry as the vehicle to perform. So it's the performance, like being a singer-songwriter. So to make that transition as a solo theater artist is a psychological switch to say, you know what, this is theater. This three-minute poem is a three-minute solo play.
And I've had to bend what the definition of theater is, as well as bend the definition of what a poem is. Because people would say, what I'm doing isn't really poetry, that's theater. Or that's not really theater, that's just poetry. And you're not really Filipino, you're a Peruvian. And you're mixed race, Black and Japanese. So it's like, you're not anything, you—and so, being in a world of ambiguity and being on top of an ambiguous art form just felt right. I think I live in a nebulous world. I'm not, I don't have… I don't have a Yale School of Drama academic trajectory to sail or to ride through and I, you have to make it happen. And I think you know it.
Michael: No, as someone who has performed poetry myself—and I did Howl by Ginsberg, I did a performance piece of that in Song of Myself—I'm fascinated by the performance of poetry and the approach to it because, as you say it's not theater, specifically, and then it's not poetry. 'Cause sometimes when you go to poetry, I can't, sometimes can't stand poetry readings because it's poet voice. And I don't even understand what they're saying. Just simply read the, maybe you should just read the poem. Then I can maybe understand what you're saying. So I would love to hear you talk about how you approach the performance of a poem, either, you know, spoken word or…
Regie: So, here's the thing, slam poetry is you've got three minutes to say something without costume, music, or props. You've got to get an audience's attention. Some of them who've had, like, several beers. So, you have to be accessible. You have to leave a clear message. You have to be sincere. They have to trust you. You've got to have a beginning, a middle, and an end. And you've got to be clear. You've got to be passionate. And that's really what you're working with. And that's all you've got to work with. And I am not playing a character. I am not suspending disbelief in performing the poem and I think that Karen Evans was like, Oh, it's like authentic theater. I'm just me and it's, in this case, it's just me and it's just me. And so I think it's almost so raw.
I was working with two spoken word poets, Drew Anderson and, Dwayne Lawson-Brown and I said, "Keegan Theatre is looking, they want to do more spoken word work and it's, you should do a theatre piece." And they're like, Drew's like, "Oh, I think I got a script going, it's gonna—." I said, "No, it's not a script, just do the poems that you do. So, the show should just be you and your poetry. And that's what it should be." And I think American theater is… people are afraid of poetry, they don't understand it. And they don't see the gold mine in spoken word poets because they are playwrights and they're immediate, writing about what is happening now. It's quicker to write the three-minute poem and to perform it and to get it out there than it is to even write a 10-minute play, to rehearse it, cast it, and then to put it out there, right?
Elizabeth: Sure. Yeah. Yeah. Creating, as you were talking about Regie, creating this space for your own work, and then you're advising others as well, but that didn't just happen. You've spoken about how, again, to go back to when you finished your theater degree from NYU, you, quote, "Picked up the (now defunct) Poetry Calendar in New York and went to every open mic," as you were saying. And, "This road map to the cafes of Alphabet City was the journey to expressing who [you were] with no rules and performing in the poetry slam at the [renowned] Nuyorican Poets Café" and you said it was, quote, "like delivering [your] own showstopper." So, "Where do you go," you've asked, "if you're a young Filipino guy in NYC circa 1990?" Again, to digress for a moment, talk, walk our listeners through some of the way stations along your journey at both the Nuyorican Poets Café, in Alphabet City, which is avenues A, B, C, D in Manhattan that run north and south along the Lower East Side of Manhattan between 14th and Houston streets. But can you tell our listeners what this, A, what the Nuyorican Poets Café is and describe its pivotal importance in this larger cultural landscape?
Regie: Yeah, thank you. The Nuyorican Poets Café was founded by Miguel Algarín, and Nuyorican as Puerto Rican-New Yorker is what it stands for. And Miguel Piñero is one of the playwrights who developed, and Ntozake Shange, and Jessica Hagedorn, Filipino playwright, multidisciplinary artist, novelist. The Lower East Side has that legacy of Patti Smith. It's like in the '70s everyone was a rock star, in the '80s the literature scene and what Ntozake Shange did For Colored Girls, that is spoken word poetry. That is slam poetry. And this house, this open mic house, where you can stand up and perform whatever you want and there'd be a captivated audience, there's this democratic space where you can get up and you can read whatever you want. That was a place, an exciting time for me to be myself.
At the same time, that slam culture was also happening in DC. At Teaism, the slam was happening. DJ Renegade and Jeffrey McDaniel and Silvana Straw, some and Jose Padua, some of those early spoken word writers. And they're just fine writers, just to be immersed in there, and for me to find a platform, and for me to get publicity and visibility, because New York Magazine and People were there every week. And I got to meet celebrities. At that time, the days of Madonna were about gone. Like, you want to be a star, go to East Village and the days of Patti Smith and Robert Mapplethorpe, where you can just bump into Sam Shepard and let's just write a play together. All of that just went down in the '90s. That didn't happen anymore. Things were getting expensive, but it was such a rich time to… to find myself as a writer. And not as a performer, but I remember when I was in these open mics, I would bring the kind of theatricality that a lot of writers didn't bring. And it's not like you found actors that were at that time going to perform poetry, it was poets who were performing poems, but I really wanted to bring it bring a theatrical bravura and an intensity that was different. And I was openly queer and they're like, "Oh, you're a Filipino and you're from the Philippines. And you're a Pilipino." And it was like, wow, that was great. And so I think that slam was a successful venue if you're a person of color or queer. And being out in 1990s early was, coming out of the AIDS crisis, was… it was a powerful moment. It was a powerful moment. And I remember Peter Kovac knew about my success doing poetry and spoken word. And it was… I stayed 18 years in New York. So it was first 18 years, DC area, second 18 years, New York area. And I developed a lot as an artist. I thank DC for giving me a theatrical confidence and support. And then New York made me a poet and a theater artist. And I can come back to DC, came back in '06 and came back as a educator, producer. And I love DC, so it's, yeah, that's a journey. And I think by doing my own slam poetry, it got me doing a lot of black box theater. Venues like The Kitchen, Dixon Place, Joe's Pub. Those are places that I got to perform in.
Elizabeth: Yeah, experimental theater spaces in New York City. Regie, some of your theatricality is also, also includes humor. So, can you talk about this… sort of finding your artistic voice in a way that is both incredibly passionate and theatrical but is also funny?
Regie: Man, thanks for the question. So I, when I was 13 years old, I listened to Joan Rivers' album religiously, so I learned how to be self-deprecating. And love Carol Burnett's inspiration. Some of these comic diva women were my inspiration. But I think if you're going to be an artist, you've got to have a sense of humor. And if you can be funny, it means that you can embrace tragedy, face it, see it, and you can flip it. I think that… it's just integral and you can't be funny unless you actually feel the pain and you can't be funny unless you're, you've actually processed it. And so it, it takes a good deal to know yourself for you to be funny. And I think that funny is good. You do the funny things and then you hit them with a hard thing. And I think, oh, God, watching Whoopi Goldberg's first solo show, she was just really brilliant at being funny and then hitting with the gut punch. So I think, if you can make someone laugh and cry in three minutes, it's pretty, pretty a potent challenge. As an artist, I think you can't be an artist without having a sense of humor, right? And you just have to have a sense of humor. Being an artist, there's so much rejection that if you took it seriously, and, I'm glad that even as a child, I auditioned for Arena Stage. Les Blancs, Lorraine Hansberry's play, there was a part for me, and I didn't get it. And I think at 16 I got my first rejection. It was like… it was painful, but, but I got, but that's part of it, right? That's part of being an artist.
Elizabeth: Like, it is a study in rejection.
Regie: And you gotta be committed, keep going.
Elizabeth: Pretty much regardless of disciplines.
Michael: You're clearly successful at combining humor with pain. And I think you've won several awards at The National Poetry Slams. And now if you could maybe just tell our listeners what is the National Poetry Slam and then, I mean, what kind of effect did winning those awards at that festival or that at that Slam have on you and your sense of an artist?
Regie: You know, the Poetry Slam made me a creative person because I regained, after realizing that I was never going to get cast and if I was, it would just be small parts. The Slam gave me the power. And three minutes of performing my own work and getting a standing ovation is something that, from West Side Story I would never get. So, it's just me doing that. At that time New York Magazine was there, MTV gave me a video, and so it, it really shined a light of me in New York City and gave me some control.
And I was still trying to learn the craft of writing. I was just really going on gut instinct and I didn't understand what I was doing, but I knew what I wanted to say about—and that I hadn't been able to say about being Filipino and also just being a queer Filipino and just being queer. And can I find the humor in that? And just jumping out of Catholicism and the conservative culture that, that is so anti-queer. And in an immigrant fear of queer-phobia, right? For me to perform that and to say, "I am queer" is powerful. And to have a space where I was embraced for being me.
Michael: Yeah, what was the space, actually?
Regie: It was, it is on East 3rd Street between Avenue B and C. It looks like a church. It has a kick ass sound system. And so the National Poetry Slam, it's like little coffee houses and venues and every week people sign up at the open mic and they perform an original poem. And there are judges who listen to the poem and the performance, and they score you like the Olympics, zero to ten. Zero for the worst poem ever. And a ten that brings mutual simultaneous orgasm throughout the crowd. And the founder of this, Marc Smith from Chicago, said the poem needs to be three minutes only. Three minutes is about as long as it takes for you to get out of your seat, pee, and come back. And it's three minutes. And that's what it is. And without costume music and props, what are you going to say? What do you want to say in three minutes? It is political theater. It is, you could perform a short story, you could, it is what it is, and that's a freedom to say what you want to say. Which, I think freedom of speech in this country, I think we take it for granted.
Tremendous thanks to all our listeners. To those of you who are free subscribers, please consider becoming paid subscribers so that Creativists in Dialogue can continue bringing you insightful conversations about creativity from Washington, DC and beyond. Thanks.
Special shout out to Creativists in Dialogue's production team: Audio engineer Elliot Lanes, social media manager Erin Dumas of Dumas83, and transcription editor Morgan Musselman. Thank you all.
For more information about Creativists in Dialogue, please visit creativists.substack.com or our Facebook, Instagram, or LinkedIn pages. To learn more about our other projects, please visit elizabethbrucedc.com or rmichaeloliver.com.
The Creativists in Dialogue podcast is supported in part by the DC Commission on the Arts and Humanities and subscribers like you. The Theatre in Community podcast series is supported in part by Humanities DC. Thanks.