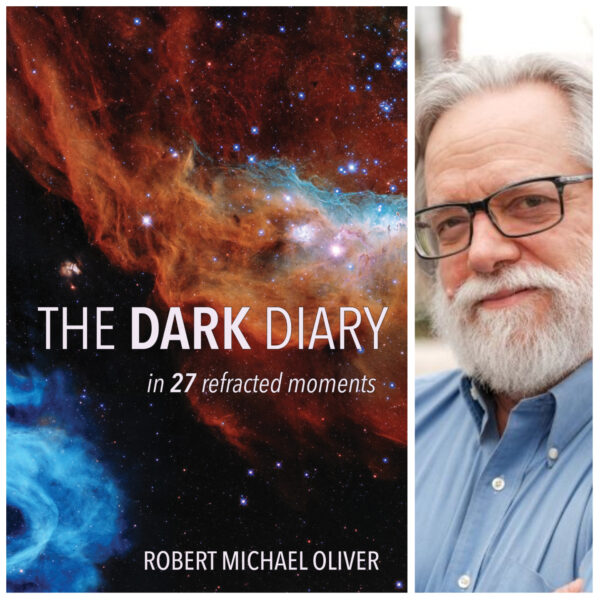 Often bold and irreverent, these minimalist poems take on love and intimacy, sex, and aging with Oliver's inimitable brand of tenderness and wit. Moreover, they zero in on the minute details that shape how we see our lives.
I wage against habit /," Oliver writes in "A Primer: to Invent." …Thought, / common as a migraine, / familiar as a wife. The companion piece, "To Invent: A Primer," sheds light – as many other poems do so well in this debut collection – on the power of perception in the details of our everyday lives, the clicking of the lens that may rule over our laughter, longing, and memory whether or not we are in possession of ourselves: To break habit, do / the new, yet never do / that new again. / Paint the backyard / landing chartreuse! / Paint it now, not / later in the week! … / Paint it! / Paint it mental.
This promising new voice makes its way across the literary landscape full of music and edgy knowings.
–Naomi Ayala, author of the poetry collections Calling Home: Praise Songs and Incantations, This Side of Early, and Wild Animals on the Moon.
Advance Copies Now on Sale
ADVANCE ORDER SHIPS JUNE 2, 2023
The Dark Diary: in 27 refracted moments
by Robert Michael Oliver
$15.99, paper
RESERVE YOUR COPY TODAY
The Dark Diary: in 27 refracted moments explores the creative impulse and the possibility of personal change. These 27 poems are like images in a montage, different yet connected by a consciousness in pursuit of a new becoming. Each poem stands by itself as a moment of realization, be it about the power of habit, or desire, or love. Yet, each moment resonates with the moments before and after it, creating a single dark diary.
Robert Michael Oliver considers himself a Creativist: poet, theatre artist, novelist, short story writer, playwright, filmmaker, critic, educator, father, husband, gardener, dialogist, administrator, cook. He believes that every day needs to be created anew. That is a goal he fails at every day, but to which he nonetheless aspires.
Inspired to purchase the book, click here.