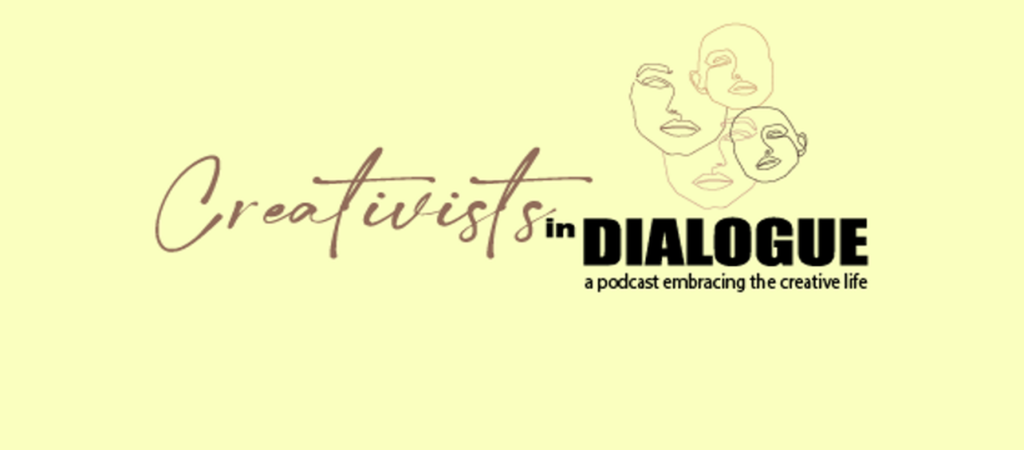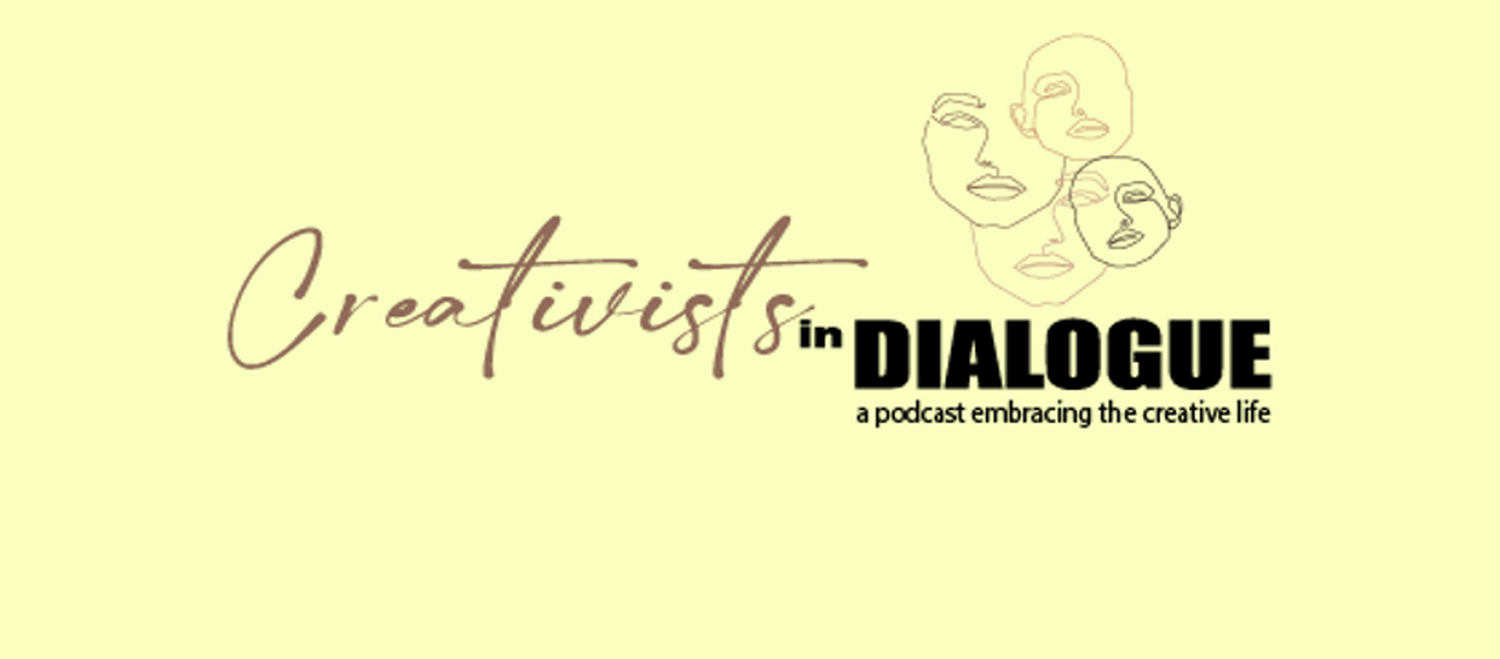 This is part two of our Theatre in Community interview with theater director, playwright, and producer Ari Roth. Part 2 focuses on the rise of Theater J as a pivotal player in Washington's rich theatrical landscape, including the creation of the Voices of a Changing Middle East Festival. He discusses the dialogic form of theatre that motivates him and that ultimately led to his dismissal from Theater J. Shortly thereafter, Ari became founding artistic director of the Mosaic Theatre Company in the Atlas Performing Arts Center on H Street Northeast, founded in part on the idea of competing cultural perspectives and narratives. Ari also discusses his current work in DC theatre after leaving Mosaic.
A quick note to listeners: On each episode of our Theatre in Community series, we include a glossary of theatre terms and names referenced in the interview.
Elizabeth: In exploring the relationship between audience and art, Ari, we're particularly interested, as Michael said, in the, those moments when art taps into the deep emotional currents flowing through a community. Can you talk about, some more a bit about some of Theater J's productions that were the most successful at tapping into those emotional undercurrents and how the audiences responded? [00:39:00]
Ari: That question, which you gave me a little heads up on, prompted me to look through the production history. And that was quite a rabbit hole for me. Out of the hundred and, hundred and twenty plus productions, to talk about which ones really resonated. And I picked out too many to talk about. I want to be mindful of the short time that we have. And, and work our way up to the Middle East-related plays. And Lefty was just the beginning of plays like that, that I guess you would say broadly appreciated and that resonated deeply.
Believe it or not, not everything I did was cutting edge and, and world premiere-ish. When we did Neil Simon's Lost in Yonkers with Tana Hicken and Holly Twyford, it was a huge [00:40:00] success and it was a deeply soulful production about a very rough mother-daughter relationship, brilliantly directed by Jerry Whiddon. When we did Arthur Miller's The Price with Robert Prosky starring his sons, John and Andy Prosky, again, that sense of all of Washington wanting to see a play like that with great actors.
So, there were some plays of, productions of stature that didn't have the world premiere imprimatur on them. But I will say that the plays that really helped us launch with a powerfully unique angle were plays that brought the Palestinian-Israeli conflict on stage. I mentioned Via Dolorosa, which was a one person show starring David Bryan Jackson. He [00:41:00] did the play in 2000, it started the Peace Cafe for us, which was an interfaith discussion forum in the lobby over hummus and pita and good food for thought items in the menu and conversations every night.
That led to more plays by the playwright Motti Lerner, an Israeli playwright, who did Pangs of the Messiah for us. And then we joined, we partnered with Capital Fringe Festival in Fringe's second year to do seven other Middle East-related plays that summer of 2007. Plays from Israel included Hadar Galron's Mikveh, which was eight women in a Jewish ritual bath with a real water containing mikveh, a ritual bath on stage. We brought over the Cameri Theatre of Tel Aviv to do a Hebrew [00:42:00] Arabic production of the Palestinian author Ghassan Kanafani's Return to Haifa. Very powerful production. And of course, that led to other important Palestinian-Israeli encounters and intertwined relationships like in Motti Lerner's play The Admission that centered around an alleged atrocity or massacre, call it what you will, in a town much like Tantura in Haifa. So those were plays that touched on a particular nerve and had extraordinary acclaim around them, too, because the critics, the audience, recognized what was very special about it. But of course, like a lot of these other plays, it touched a nerve and, and there was ultimately community pushback.
Michael: The whole Voices from a Changing Middle East—
Ari: Festival.
Michael: —Festival touched a nerve. [00:43:00] And so I would love for you to talk about this, the initiation of that and your thinking behind that. And how it got going and so forth.
Ari: It had been originally called Voices from a Changing Israel when we started in 2000. And by 2007, it became clear that what, where we were heading was a desire and a hunger to hear multiple perspectives. And so, in that, with that partnership with Fringe, that bandwidth expansion allowed us to bring in Leila Buck and to do her play ISite, and to do her play—I'm forgetting, we did two different Leila Buck plays at the time—In The Crossing, which was about her experiencing the Lebanon War with her Jewish husband, newly, brand new husband in Beirut as bombs were falling over them. And just to hear that story, and to hear her perspective [00:44:00] as a Lebanese American was stunning and new. And that was just a two-night reading, but it opened up our minds to the theater being the perfect place to take stock and take in the voice, the narrative, the experience, and the suffering of the other. In this case, the Palestinian in Israel.
And we became a target for criticism from some far-right wing groups. There was a group that formed in 2009 called Citizens Opposed to Propaganda Masquerading as Art, COPMA, formed when we did a critical disquisition series of readings and discussions of Caryl Churchill's provocation Seven Jewish Children: A Play for Gaza. And that was [00:45:00] a ten-minute play that spawned many other response plays that we also presented over the course of an evening, which became the second evening, and then a couple evenings at Forum Theater, with whom we partnered. And people loved the discussion around it, and there were great write ups of it. But there were also three people picketing on the street to fire the artistic director. And that went back as early as 2009.
And after the success of Return to Haifa, that group began to grow, and as The Admission got to be more of a well-known piece of dramatic literature that was going to be done in Israel, and then come to Washington, DC, and then the theater in Israel closed down, so we were doing the world premiere. It, it accumulated a lot of attention, and there was a lot of advocating that the [00:46:00] JCC not go ahead with this production. And that's really where, ultimately, after the success of the production, which was necessarily labeled a workshop production at the time, and the transfer to Studio Theater that I did by myself, because the JCC wanted to divorce itself from the Theater, you could see that there were strains in this long running relationship. The Voices from a Changed Middle East Festival was cancelled by the JCC in October, November of 2014. I didn't abide by it quietly. I wanted to take the festival outside of the JCC. And ultimately, I was let go in mid-December of 2014 because of insubordination. So there you go.
Elizabeth: This episode in your life and in the lives of everyone in the [00:47:00] Washington, DC theater community is really pivotal. And as our listeners may or may not know, there was an enormous outcry in the theater community, nationally and even internationally—
Ari: Right.
Elizabeth: —from Tony Kushner and many others. So, could you summarize for our listeners just what this pivot point was in terms of your departure from Theater J and the outcry in terms of issues of censorship, etc., etc. Could you summarize that for us?
Ari: Probably not. I probably can't do a good summary of it. There's a little Wikipedia summary of it, which includes the Oskar Eustice and Tony Kushner authored letter that got signed by 120 artistic directors, which was great, and they really decried what they saw as the discomfort of a board of directors and an executive director of a community center and monitoring content [00:48:00] that had already been on stage, and that had already been aired, and saw the cancellation of the festival as a political act. And they, they saw that as censorious. The JCC, to be fair and objective about it, rejected the notion that they were censoring. They said they had a problem employee who didn't want to abide by the, the expectations of a good staff member and that didn't realize that the JCC was one program in a thriving institution of 22 programs and that they wanted to move to a different kind of programming that would be a little less cantankerous.
Michael: That's a good word.
Ari: Well, that would rile up the base a little bit less. They had other, you know, plans [00:49:00] in mind as a community center. And they felt that Israel needed more support than challenge, too.
Michael: Right. I'm assuming that, at least for me as an educator, as a theater artist, I've always come across scripts where I'm going, "Is that gonna be a little, is that gonna push my audience too outside their comfort zone?" Is that gonna push them, like, over the edge, right? I mean that, I mean you always run across, I mean as an educator, should I really ask that question of my students? Should I go there? Because I know it might trigger or something.
Ari: I guess I'm gonna say I, I've never produced a play that was too much for an audience. In general, and for a collective audience. There's something, what it—and this was not about the audience shutting down, this show. This was about other stakeholders who were not frequent theater goers, but—
Michael: Who weren't audience members. Who didn't want to go to the show.
Ari: You can read plenty of other commentary around the decision, [00:50:00] but, so, I'm not here to be the martyr in showing you that there were ways in which the theater…stepped on toes or hurt feelings, intentionally or unintentionally, it came with the territory. And for a theater that was engaged in politics, it wasn't always politic, and it's not a surprise that somebody would pay a price for that..
Michael: Sure. So as soon as you, almost as soon as you leave Theater J, it's almost, I feel like it's, a short time later you're starting—
Ari: We announced it, when they fired me, it was like, I had to decide, what am I going to do? But there was, we were thinking of moving the Middle East Festival outside of Theater J anyway. There had been proposals to do exactly that. I loved the programming. To do programming at Theater J. I loved the whole Jewish canon outside of the Middle East Festival. So I [00:51:00] was looking to create separation, as we did with bringing the admission to Studio Theatre, can I do Middle East programming outside of the building and stay at the theater? But they rejected that immediately and quickly. That was a non-starter for them. But it was the impetus for me to start something different and between the December 17th dismissal and the December 18th announcement of it, I came up with the name Mosaic. And we began, we seized on that and then took six months to figure out what Mosaic was going to be.
Michael: So could you just talk about the vision of Mosaic Theatre and the founding members of that?
Ari: Mosaic was started as a, as a double entendre because I, there was a Jewish connection that I didn't want to lose, and that was in bringing the Middle East Festival and its, the embattled Jewish state was a small [00:52:00] component, and that was part of the Moses within Mosaic and the Mosaic tradition. And then of course to create a theater that was devoted to and committed to diversity, equity, inclusion and access those, the ideation of IDEA, I-D-E-A, was hugely important and the move to Jane Lang's Atlas Performing Arts Center because Jane was quite upset about the free speech issues that would seem to be abrogated with our production of The Admission and everything that was deemed controversial about it. She really wanted to make a home for that festival and for this vision that, of course, included a play about Rwanda to start with. It included a play about violence on the south side of Chicago. And it resonated a lot with the kind of [00:53:00] programming we were already beginning to do at Theater J, whether it was David Henry Hwang's Yellow Face at the J, or David Mamet's Race, or Jackie Lawton's The Hampton Years. There were plays that I felt the move to become a much more intercultural, multicultural theater company would work and would be the right programming for a space in Northeast DC in a revitalizing, gentrifying neighborhood where you'd have a lot of different stakeholders, and the theater could be that same kind of perfect gathering space. It was mission driven in a big way and forged with the same kind of deep commitment and, and personal narrative strands throughout.
Elizabeth: I want to tell our audience IDEA, not everybody knows, stands for inclusion, diversity, equity, and access.
Ari: Yeah.
Elizabeth: You mentioned IDEA. That's just a— [00:54:00]
Ari: Thank you.
Elizabeth: Explanatory note. Ari, could you just mention some of the other founding members of Mosaic? I'm thinking of Jennifer Nelson and other people who are well known.
Ari: Well Jennifer was extraordinary for me because she was part of the 2014-15 season at Theater J. She was going to be directing Tanya Barfield's The Call. And when I got my notice, when I stepped down from the Theater J, which was a step down, they said, they said, "Here's your"—they wrote me, I'm trying to remember all the exact details—I think they were asking me to resign is what it was and I refused and give me six months severance and I refused to resign so that became a firing at that point. Yes. Jennifer was disgusted by it, and she quit the show. She, she quit the play. And I, and she told me that over New Year's Eve at an actor friend's house. And I thought she a wonderful director, she had done Whipping Man with us, Matthew [00:55:00] Lopez's play, in 2012. And so Jennifer became an important ally. She had, of course, been Artistic Director at the African Continuum Theatre Company that was in residence at the Atlas, but she had walked away from that, so she became an important ally.
Serge Seiden joined after leaving Studio Theatre seven months later, but he was an important early formulator, and of course he's still there. The funder and somebody who really stepped forward to support my work and support the production of The Admission when it was at Theater J, was Dan Logan, then of the Reva and David Logan Foundation, he offered a quarter million dollar grant the first year to get Mosaic launched and then a million-dollar four-year grant to continue that, 250,000 for four years because he believed in that vision. That became the Revada Foundation. [00:56:00] So Dan Logan is an honorary co-founder and will always be that. He's an extra, he was an extraordinary supporter.
Michael: It's, it's hard to—that was less than 10 years ago. Yeah, and it sounds like a part of it, sort of the founding motivation or force was this free speech issue that sort of arose. But what else about DC in that particular moment in time made it perfect for the founding of a theater like Mosaic? And maybe what about that time maybe made it a challenge?
Ari: DC's growth as a theater capital saw it rival Chicago, rival Los Angeles as the second city for, for theater in America. There's just a robust theatergoing. Chicago has 400—had, pre-pandemic— Chicago had 400 theaters, a lot of [00:57:00] storefront theaters. DC had 90 before the pandemic. But DC was, had more equity contracts written than Chicago theaters. DC had bigger institutions ultimately than Chicago had. Because DC had—
Elizabeth: Chicago's a much bigger city, too.
Ari: Chicago's a much bigger, but we have the Kennedy Center and Chicago doesn't have the Kennedy Center and, and the Goodman and Arena rivaled each other and, but DC had a lot to be proud of. And its growth and its diversification were things that I, my sense of growing within the Washington, DC theater community is in parallel with the growth of the community itself. It's, when I started, there were 20-some theaters, in 1997 and then you go up to the pandemic and there's, that's almost quadrupled. It, there was, it was a time of extraordinary growth. s
Michael: My sense of audience at, or community, at Mosaic was that it [00:58:00] was a very diverse audience.
Ari: Sure. And we were a tiny bit ahead of our time with a very diversified board. And both at the board leadership level and throughout the strata, it looked like the city and it knew that it, the board represented the mission extremely well.
I'll just add in advance of your question that it's, like, it's a shame that a pandemic rupture, coup, reckoning meant that my relationship with that theater that I founded is no more. It's a source of tremendous pain, disappointment. I think it's reflective of a cultural disruption that has a little bit been glossed over, hasn't been fully examined. It's the wreckage that's been wrought on the, in the American theater by the [00:59:00] pandemic and by the kind of cultural upheaval and the alienation that it has brought. We're living in troubled times culturally. And Mosaic has continued on and they're doing good work and they're a happy bunch, but they made a lot of people unhappy, too, in the rupture of 2020. And so, it's been difficult to live through that.
But it's also been a source of important revival and renewal that DC will accommodate. A third chapter in a theater artist's life as a producer. So the fact that I'm working now with a great producing partner in A. Lorraine Robinson, and we have launched Voices Festival Productions that has kept the Voices from a Changing Middle East Festival alive, that's spawning a new festival called Voices from a Changing Nation, that we've [01:00:00] been actively producing during Fringe Festival and will continue to this year. As well as produced the Middle East Festival—we've done five works already. I'm proud of that and committed to this craft that's been an adult-long obsession and passion.
Elizabeth: A question we've been asking theater producers, Molly and Joy Zinoman—Molly Smith—is to hover a moment on this issue of work-life balance. This is in reference to Mosaic, but also just in general. The workforce of the theater industry, at least subsets of it in this country and maybe internationally, are also stepping back and saying, "Enough." That they're, that the frenetic pace and the relentless cascade of productions and projects that is just what theater industry is, that whole maxim of "the show must go on." So I'm wondering if you have thoughts about that. Certainly [01:01:00] nobody in the theater biz has any illusions about theater being an easy way of life. It's a very intense way of life. And it's hard to have a, quote, "stable" life if you're cranking out shows all the time. But this pushback among theater makers is something that's happening and that is very much of a sea change in the theater, and—
Michael: Molly called it a revolution in the—
Ari: Yeah, I don't care too much for it. I don't think it's a deep issue. I think it's—so, while I haven't spoken publicly about it, I don't have a lot of sympathy for it. Meaning I think we should abide by every single union rule that exists there. I'm deeply respectful of Actors Equity Association and all the guilds. And follow the rules, man. But, but then burn the candle at both ends, have grandchildren, have, love your partners, and produce and do the work. And the work is more than six hours a [01:02:00] day. We have a lot of wreckage right now because people are, because the passion to sustain theaters, workers have drawn a line. And I don't care much for the line. And I respect it. I've got kids who will work really hard and then really also respect the time that they have away. That's great. But I know what it takes to, to read the work, to write the work, to produce the work, to raise the money. It's a lot. It's a passion. And there ain't no shame in that! People want a work-life balance, there are a lot of great industries that support that. I think other people can have that cause. I'll be respectful of it. It's not my cause. I don't, I think it's wrong-headed. I think we've got the results right now. The results are coming in.
Elizabeth: So tell us about those results. What are the results? I'm just curious. I don't really know what is happening at the box [01:03:00] office level, at the pushback level.
Ari: You've got a hemorrhaging of talent in the field. You've got people running for the exits. You don't have enough workers. I think, whatever the mindset is, it isn't good for theater. And do we have happier theater people today because we don't have eight, ten out of twelve tech days?
So I, you know what, I just don't think, I don't think it's a serious artistic proposition. Now did that, does that position cost me? The issue is what you're asking, I can't speak for others. I can only speak for myself. And I believe in work-life balance, but I also believe in having a furious and deep commitment to what you do. And in the art, it's not governed by the clock. I'm old school. I'm old school in that way, but the old school is what will [01:04:00] save the American theater from its, from its slide into winnowing itself away.
We're going to go from 90 theaters to 60 theaters to 50 theaters before you know it. Some of that is fundraising. But some of it is, it's a cultural mindset. And this conversation about work-life balance is gonna talk, you're gonna talk your way out of the theater. You're going to talk your way out of this way of life, out of this art, because it is an improbable and unlikely and unprofitable form, but that's not the point of it. And the people who are talking, they miss the point. They miss the point of what's going to keep this alive. And keeping it alive is the thing. Not keeping it equitable and anti-racist, though it should be. But let's talk about survival and survival not at all cost, at right cost. Getting it right [01:05:00] and having the right values, but it is a beastly survival game.
We're not in a culture of abundance in the American theater. We never have been. There are a lot of correctives we should bring to this cultural conversation about where we're heading. But we've had a lot of crap that has been thrown down over the last couple of years about where the theater needs to go. And I think we we're paying the price right now for a lot of wrong-headedness.
Michael: Sure. And this, I think this is connected to that. In your recent play, I noticed in the title—
Ari: The Calamitous Affair.
Michael: Yes, The Calamitous Affair play, but the last part of that is the death of the dialogic in the American theater. I would love for you—and this sort of take took me back to the Waiting For Lefty experience that you talked about earlier—but also ultimately this clash of ideas, that's what I think of when I hear the word dialogue, dialogic.
Ari: And it's a, it's a [01:06:00] dialectical drama, which is just to say theater is a form of debate and jurisprudence. It's a place to articulate a thesis and an antithesis to arrive at a synthesis. But guess what? That's old thinking. That's my thinking. It's not only my thinking, it is the lifeblood of the theater, but it is not in vogue now. And whether it's called the well-made play, or that's called a play that's giving voice to problematic and triggering points of view, the plays—I don't believe in soapbox plays and the Palestinian-Israeli conflict was, on stage was never meant to say there's only one way forward. It was meant to articulate competing narratives and ask the question, how are these narratives going to ever recognize each other? How, what is the way, David Hare asked in Via Dolorosa, what is the way forward? And he [01:07:00] asked it repeatedly. And it's the question that's animated that festival from the beginning. And taking the problematics and giving voice to them and supporting them and giving, bringing humanity to all the sides. When I did Born Guilty at, at Arena Stage, and to Zelda Fichandler's everlasting credit, she was interested in the humanity of children of perpetrators and that toxic legacy that they had imbibed and inherited, and yet a moral conscience within each of them forced them to have to negotiate the toxic and the good, the silence and the giving voice. Those dynamics are fascinating. The dynamics of a self at war with itself. And a society in conflict with itself. That's the stuff of drama. I don't know that we're seeing [01:08:00] as much of that.
In the play that I wrote, it was about rehearsing a play that was initially exposing cultural censorship in Israel-Palestine. And we wanted to bring those issues to an American audience, and to do so in the most dynamic and identical way possible. And so I created a situation where an artistic director was insisting on a dialogic approach to debating the issue of cultural censorship. And the artist from Palestine, Israel-Palestine, refused to go along with the dialogical impulse. They did not want the other side articulated in the play. I dramatized that resistance to the dialogic. And I saw that as emblematic of the moment we're in.
Michael: 'Cause I'm assuming that you're [01:09:00] connecting this dialogic sort of experience for an audience with the possibility of social change, of being able to think about an issue differently. It's the only way people do that. I assume that's, you're connecting the theater experience to that dynamic sort of process of re– of creativity ultimately within the audience's way of thinking about the world.
Ari: And it's an approach to problem solving too. If you just take what you would call the eft, everybody from the center-left to the mid-left to the progressive to the radical left, you've got the problem of difference of opinions within a community. Within a left community. And then there's the larger nation of America. The red, the blue, and the purple. How do you problem solve different points of view, different narratives? The theater can actually help us get there by bringing humanity to each side and recognizing where these points of view come from. And, but it's tough going. It's tough going in a [01:10:00] highly polarized country.
Michael: Sure.
Elizabeth: That sort of brings us—and this has been fabulous, I wish we had more time—but one of our final questions that we'd like to ask every interviewee, and one of the reasons why we're doing this podcast is because we really truly agree with you that creativity is a vital force. It's a necessary ingredient to a healthy community. And we see the presence of theater, as you say, as an inspiration to more creativity. Ari, what are some of the core values that nurture people's creative impulse? Do you have some advice that you could give to our listeners on how to nurture and sustain their own creativity? How to maintain this creative vitality in an increasingly polarized and commercialized world? What is your best advice to people?
Ari: The first word that comes to mind is be curious and be humble about what you still don't know and be open, to be curious and humble and open and [01:11:00] hungry in your striving, to arrive at a place of fulfillment, a place of wholeness, coming from a place of brokenness, coming from a place of conflict. So for the artist to be generative, to feel like there is fecundity, that there is possibility and ripeness in what you have before you and that it can become something, you have to be excited and curious and in love with humanity, too. And to put that on stage. I think you have to bring your best positive impulses as a human being in honoring the humanity of others. I'd say that is a really good light to kindle under every artist's little burner is just open your humanity up. And, and that'll get you to [01:12:00] appreciate diversity, and that'll get you to appreciate cultural differences and intellectual and political differences. And if you stay curious and open to it, all of that teeming humanity will be represented, be rendered, whether it's on a canvas or it's on your stage. Those are… those are values for me.
Elizabeth: Thank you so much for that.
The last thing we want to do is give you a chance to tell us what's coming up for you, with the proviso that this probably won't air until later this summer.
Ari: Sure.
Elizabeth: So I don't know if your Fringe show will be something we can actually tell people about in time, but what else is happening?
Ari: I'm just excited about the, the Fringe show that we're doing now that we hope we'll be able to bring back because we're only going to do it for three performances. It's significant that we're going back to the DCJCC and Theater J as a venue for Capital Fringe Festival. Presenting Priyanka Shetty's solo show [01:13:00] #Charlottesville about the 2017 Unite the Right rally and the subsequent trials, both the civic, the criminal and the civil trial that happened, where you can chart a line from 2017 to January 6, 2021, and the trials that have come for those co-conspirators. She's doing extraordinary work and we're deep in rehearsals for that. That's a part of Voices from a Changing Nation. But I feel it's also a history play that's looking at the history of racism within Charlottesville. And it's bringing forward the scourge of anti-Semitism in this gathering of neo-Nazis too.
And I'm now in deep relationship with the Hungarian refugee director, János Szász, who came back—he's left Hungary because of the cultural and political oppression there. He's living with his family [01:14:00] here in Potomac, Maryland. He just directed Angels in America at Arena Stage. And we're looking at an adaptation of Bertolt Brecht's Fear and Misery of the Third Reich to do in 2024 in some kind of workshop form initially. We see a lot more voices from A Changing Middle East Festival works.
And I'll close by saying one of the most poignant aspects of my collaboration with Lorraine Robinson is, was to witness her work as a caregiver for her sister who was a hugely accomplished CFO and a producer of hip hop festivals in her own right, and she dealt with the double scourge of ALS and Alzheimer's at the onset of 56 to 58 years old. And Lorraine had to step back from her work as an educational director and was a caretaker. [01:15:00]
It's a culture of caretaking right now. I'm a, we are extended caretakers for my mother who has dementia in Chicago. We're meeting so many people and interviewing so many people—caregivers, as well as people whose family members are just, whose families are being just deeply impacted by, in this case, memory-challenged parents or siblings. Early onset Alzheimer's or variations of the dementia have impacted dear friends of ours. And so we're on an interview project right now about the working title for it is "Who Cares?" And it's really an examination of the ways in which the people who give the care are impacted and sometimes really inspired by the work that is done [01:16:00] to, that has to be done in caring for each other.
Elizabeth: Ari, remind us of your website.
Ari: The name of the company is called Voices Festival Productions, and that's how you, that's the website. Voicesfestivalproductions.com And you can find out a lot about our Voices from A Changing Middle East Festival, the 23-year history is all there, as well as all the work that we've done recently.
Elizabeth: Oh, thank you so much for so generously sharing your time with us.
Ari: Thank you.
Elizabeth: This has been fabulous.
Ari: Aw.
Elizabeth: Seriously.
Michael: Thank you very much.
Elizabeth: Wonderful, deep discussions.
Ari: Thank you.
Elizabeth: Thank you, Ari Roth. Thank you, listeners. This has been the Theatre in Community Project.
The Creativists in Dialogue podcast is supported in part by the DC Commission on the Arts and Humanities and subscribers like you. The Theatre in Community podcast series is supported in part by Humanities DC. Thanks.