Socratic Tutoring for high school and college students
Educator, writer, performer Robert Michael Oliver, PhD., offers Socratic student-centric tutoring to high school and college students in the art of presentation, essay writing, and critical analysis.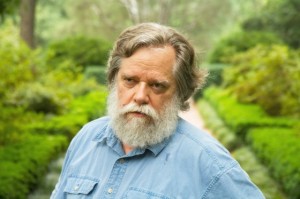 With over 30 years of teaching at the university and high school levels, Michael is a master teacher with a firm understanding of the Socratic Process, Essential School Pedagogy, Howard Gardner's "Theory of Multiple Intelligences, and the critical pedagogy of Paulo Friere.  He has taught a wide range of subjects from AP Composition & Literature to courses in creative writing, acting, and presentation, as well as courses that combine literature and psychology, history, mythology, folklore, and philosophy.
With his PhD in Theatre and Performance Studies from the University of Maryland and an MFA in Theatre (Directing) from Virginia Tech, Michael offers a unique and dynamic dramaturgical perspective on the interpretation of any text, and he has helped hundreds of students translate their knowledge into written or performed essays.
Currently, Michael is the co-director of The Sanctuary Theatre and its initiative The Performing Knowledge Project (performingknowledge.org).  He is the director of  Mementos: Creative Communities for Seniors.  He also writes SPINE, a cultural column for DC Metro Theatre Arts.
For more information about Michael, his availability for tutoring, and his rates, you can email him at [email protected] or call 202-529-3143.
Robert Michael Oliver has also worked, consulted, lectured, and given workshops in all of the following areas
Constructing a Course using Multiple Intelligences and Essential School Pedagogy